Tom Brady has various business avenues under his name, and the TB12 is one of them. The wellness company founded by the Super Bowl champion gets a new leader in the form of a CEO. Even though his past experiences have little to do with health and fitness, the new CEO has been a successful businessman in all aspects.
WARNING
Article continues below this ad
Grant Shriver takes charge as the new chief executive officer of the company founded by Tom Brady and his body coach Alex Guerrero in 2015. The company focuses on improving health and helping consumers to live a pain-free life. It boasts of using the same methodology Brady uses in his lifestyle to stay fit throughout his career.
WARNING
Article continues below this ad
The ambitious Tom Brady appoints new CEO for TB12
Every organization requires a revamp after a specific period. By keeping various aspects in mind, the management decided to appoint a new CEO. Grant Shriver replaced his predecessor, CEO John Burns on Tuesday. According to an exclusive interview organized by a media outlet, Shriver, was introduced to Bzrady through a mutual acquaintance who thought they'd share similar missions.
"There was a connection," Shriver says, "between the way I think about business and what Tom was looking to do at TB12 — the vision that he had to take this brand to more of a national presence."Alex Guerrero who happens to be the backbone of the company has years of experience treating and preparing athletes for the long run. Specifically, his collaboration with Brady himself and his services at the New England Patriots makes him a perfect co-founder of the wellness company.
DIVE DEEPER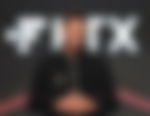 The newly appointed CEO does not hail from a fitness and health background; however, he has adequate expertise in brand development and scaling products for various companies. He was previously the vice president of private brands, product development, and global operations at Lowe's Home Improvement.
Before that, he oversaw national operations among teams at Kohl's and JCPenney. With his entry into the company, Shriver envisions uplifting the brand value and making its presence nationwide.
What does TB12 do?
As Tom Brady is the founder of the company, its ambitions are far-fetched, specifically related to fitness and diet. According to Shriver, it is a service hybrid model for providing services and products at the same time.
WARNING
Article continues below this ad
The brand promises its customers to improve their health and "live bread-free." It also says that the products and services of TB12 mirror the methodology that Guerrero used to train Brady for his record-breaking NFL career. The TB12 provides nutritional supplements, fitness equipment, apparel, and in-person body coaching for its consumers.
So far, the company mobilizes its sales through online platforms directly to the customer. And its body coaching is currently only available at select facilities along the East Coast.
WARNING
Article continues below this ad
Currently, the coaching facilities are available only at three locations owned by the company in Foxborough, Boston, and Tampa. At the same time, they are planning to expand the business through partnerships with various local gyms in New York. Well, a new journey begins under new leadership with Tom Brady's brand value as the stake.
Watch This Story – Tom Brady Spills His Secret to Stay Healthy; Share 6 Simple Steps