Three children have been found dead after a 'tragic' fire in the town of Port Hedland, Western Australia, with their mother coming to the police.
Emergency services first received information about the fire in the Pilbara area around 4.45pm on Tuesday.
Firefighters found the bodies of the children – believed to be a 10-year-old girl, a seven-year-old boy and a five-month-old boy – inside the property after the blaze was brought under control.
WA Assistant Police Commissioner Allan Adams confirmed the children's mother was assisting police with their investigations.
Adams said the woman was seeking medical attention following the fire.
Adams said the children's fathers have been notified of their deaths.
"I know the mother was spoken to right after the fire sighting and police attended the scene," Adams said.
"This will have a profound impact on the Port Hedland community.
"Whenever these incidents occur, they resonate with all Western Australians."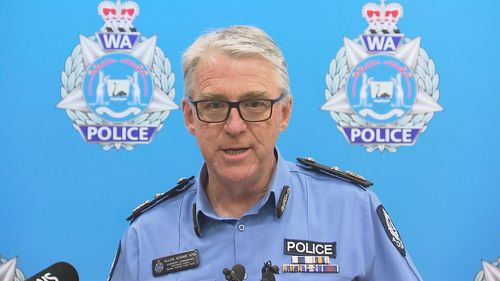 Detectives are at the scene and investigators from the Major Crimes and Forensics Division will travel to the city to continue investigations.
Port Hedland is a mining town over 1000 miles northeast of Perth.