teamLab unveils art experiential space in Abu Dhabi
Interdisciplinary collective based in Tokyo teamLab unveils teamLab Phenomena, an immersive multi-sensory art space in Abu Dhabi. Developed in collaboration with the Department of Culture and Tourism and Miral, the emirate's leading creator of destinations and experiences, the project takes the form of a 17,000 m² space that combines art and technology, sparking curiosity, imagination and creativity of all who visit.
Scheduled for completion in 2024, the project solidifies Abu Dhabi's position as a premier cultural hub, alongside the Louvre Abu Dhabi, Guggenheim Abu Dhabi and other major landmarks including the Saadiyat Cultural Quarter. The newly unveiled venue, which is designed as a "home of infinite curiosity", features a striking experiential design with facilities which will be exclusive to Abu Dhabi and have been developed through a rigorous experimental approach.
Courtesy of teamLab, Department of Culture and Tourism Abu Dhabi
works of art produced by environmental phenomena
Visitors to teamLab Phenomena are encouraged to broaden their minds and embark on a journey through teamLab's concept of environmental phenomena, which offers a new perspective on the world around us. Rather than existing independently, teamLab Phenomena artworks are produced by the environment that gives rise to the many phenomena. Objects like stones and other man-made materials maintain their structural stability on their own. Unlike these, works of art depend on their environment to survive.
The one-of-a-kind building specially created for teamLab Phenomena Abu Dhabi is crucial in allowing the works of art to develop naturally and freely as if they were living beings themselves. "At teamLab Phenomena, visitors will be immersed in a world that changes and evolves organically through the participation and actions of the people who participate in it, and it is precisely this physical experience that can broaden our sense of values. shares Toshiyuki Inoko, founder of teamLab (find out more here). "Our hope is that teamLab Phenomena creates opportunities for curiosity and imagination to be born."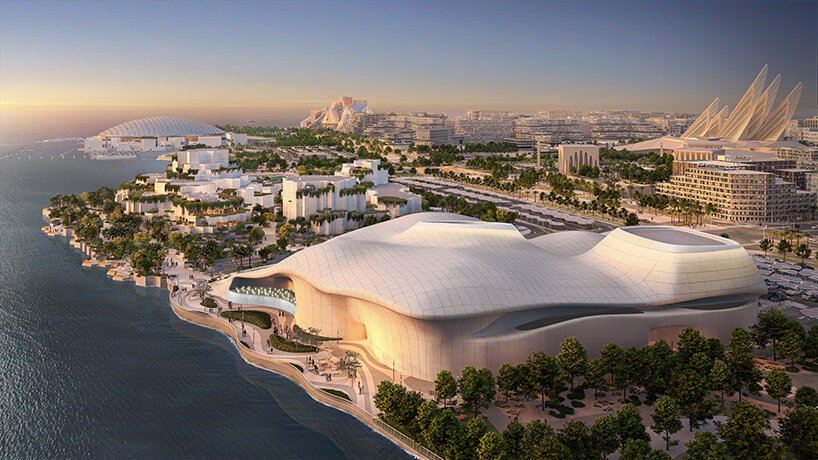 sitting at the intersection of art, technology, nature and high-tech fantasy
According to HE Mohamed Khalifa Al Mubarak, Chairman of the Abu Dhabi Department of Culture and Tourism (DCT), the Lab Phenomena Abu Dhabi team stands at the intersection of art, technology, nature and of high-tech fantasy, and it will provide a world of boundless wonder and creativity for all visitors. "By delivering a journey that will awaken the senses, fuel curiosity, spark the imagination and ignite a thirst for knowledge, teamLab Phenomena Abu Dhabi fully supports our commitment to inspiring a new generation of innovators and creators in the emirate and across the world. -of the." he notes.
To celebrate the official launch of the project, DCT Abu Dhabi has also planned a preview activation for visitors to discover immersive works of art that represent the concept of "infinite curiosity", taking them on a journey of wonder and of sensory exploration. This unmissable event will take place at Mamsha Al Saadiyat from June 24 to July 17.