step inside the delicious and tiny "book box" of mozu studios
Japanese artist Kiyotaka Mizukosh from Mozu Studios takes us on a miniature visit inside his latest project dubbed the 'Book CAN'. Designed as a cozy secret base filled with books and lit by a warm desk light, the micro-interior is set in an empty tin can, revealing incredibly detailed elements – from a parquet floor and a wooden rug to potted plants and a stack of hardcover volumes.

all images via Mozu Studios
combine ordinary objects into charming, miniature worlds
As well as being incredibly detailed in execution, the Mozu Studios artist (see more here) also plays on the element of surprise; ordinary household objects become portals to tiny, charming worlds. Similar to the tin can here, his previous work sees the interior of an electrical outlet converted into hyper-real tiny rooms or stairs leading to a traditional Japanese living space.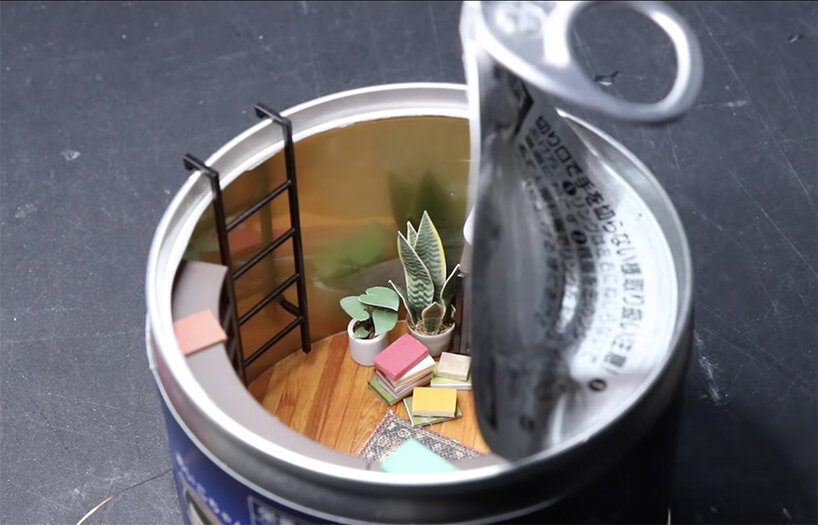 For each project, Mizukosh uploads behind-the-scenes videos to his Youtube channel, sharing with us the ever so satisfying and delightful craft of miniature art. Reflecting on his "Book CAN" design, he comments: "I really enjoyed the work of making and arranging little books! I want that kind of space.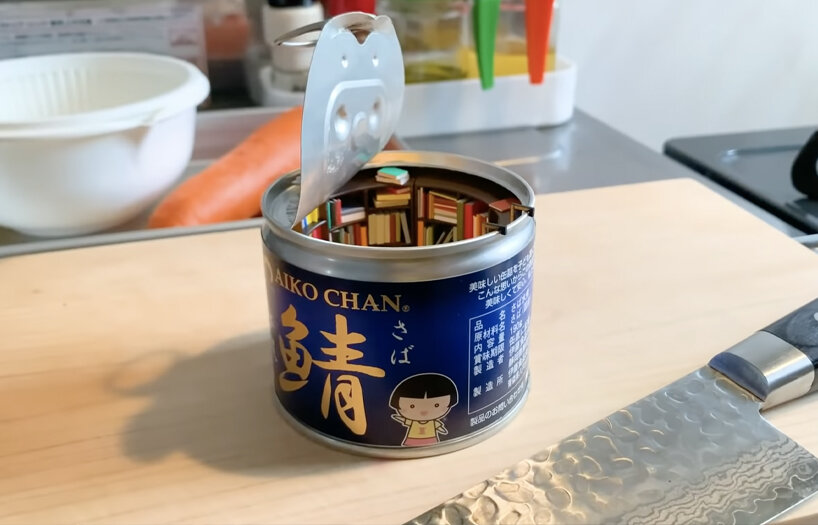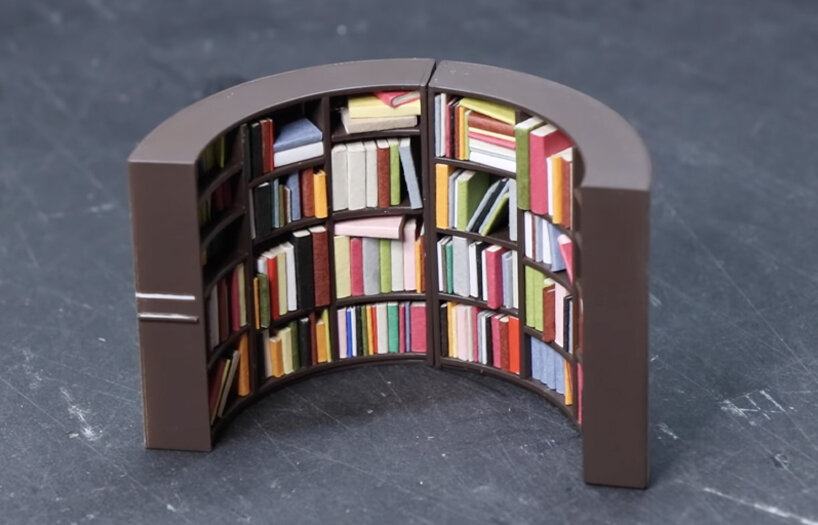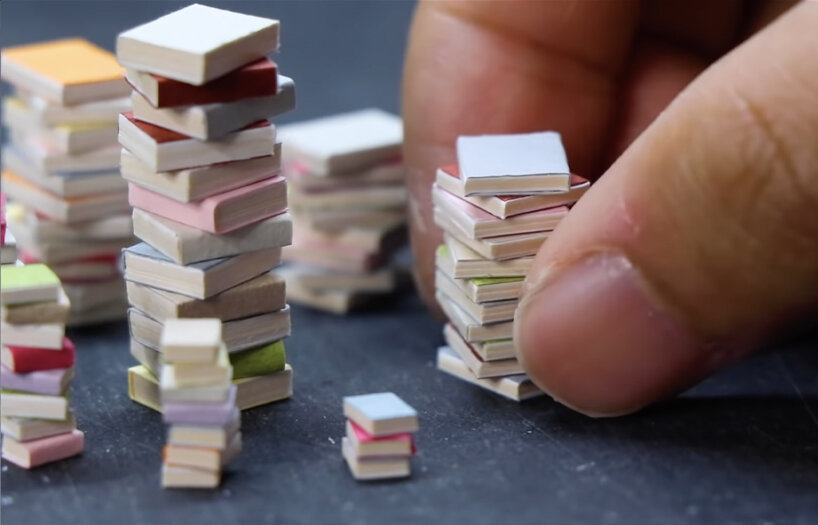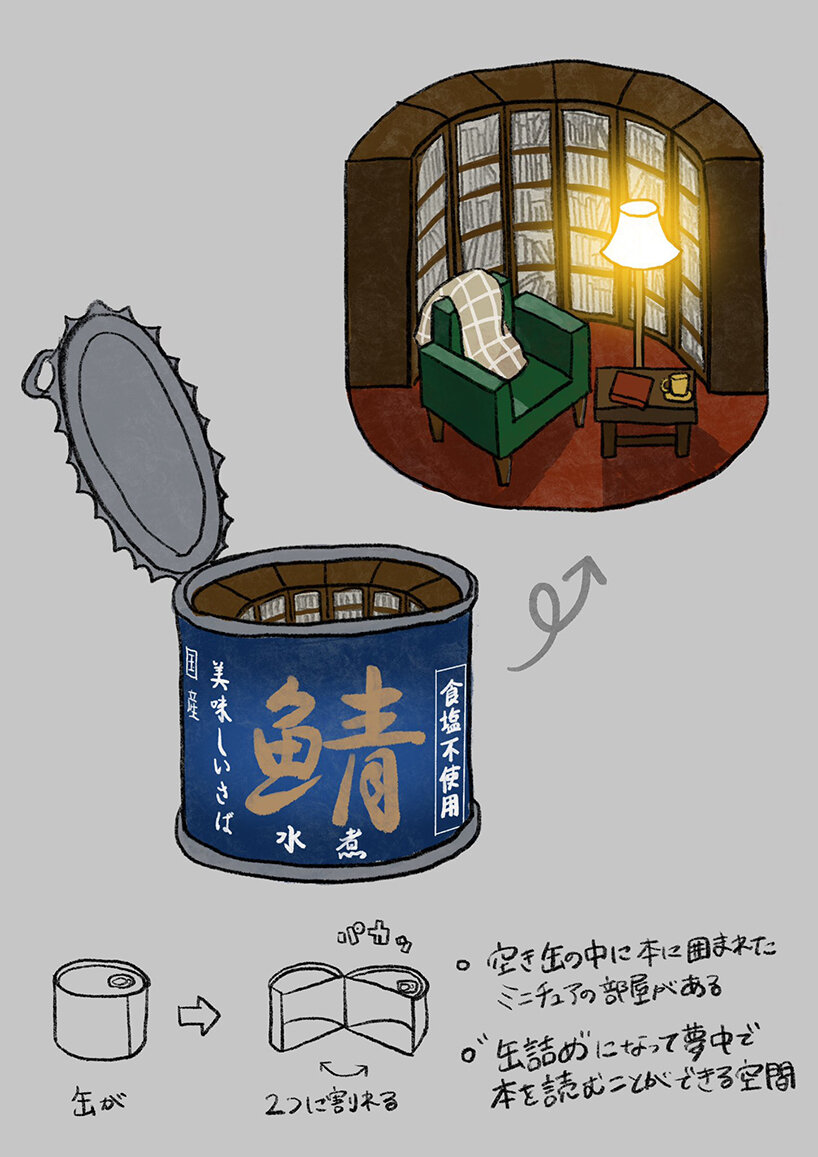 project info:
name: Reserve CAN
design studio: Mozu Studios
artist: Kiyotaka Mizukosh