Lockdowns, medi-hotels, mask mandates and trade restrictions: Grant Stevens has spent most of his days over the past two years wrestling with decisions he never thought he would have to make.
Key points:
Grant Stevens became the state coordinator at the start of the coronavirus pandemic in March 2020
He left his role yesterday
He is happy with the way things have gone despite some difficult and controversial decisions
As the state co-ordinator under South Australia's Emergency Management Act, the Commissioner of Police has extraordinary powers to direct people's lives in emergencies such as bushfires, floods , earthquakes and, it turns out, pandemics.
For 793 days he exercised those powers as South Australia grappled with the COVID-19 crisis.
But yesterday its powers were quashed in favor of new laws, which hand over much of the decision-making over COVID-19 to the government in power.
Mr Stevens said the job of state co-ordinator was difficult, but he felt "privileged" to have performed it.
"That's the reality of what we were doing."
While he is certain that his decisions will be subject to longer-term review, the police commissioner does not regret the decisions he has made.
Stevens said while he didn't always take the advice of the state's chief public health officer, Nicola Spurrier, the state has been well served by it.
"We trusted Nicola Spurrier's advice and it served us really well," he told reporters.
"I think there are a lot of examples where different states have done different things and I'm not sure they've done as well as we have because of those decisions."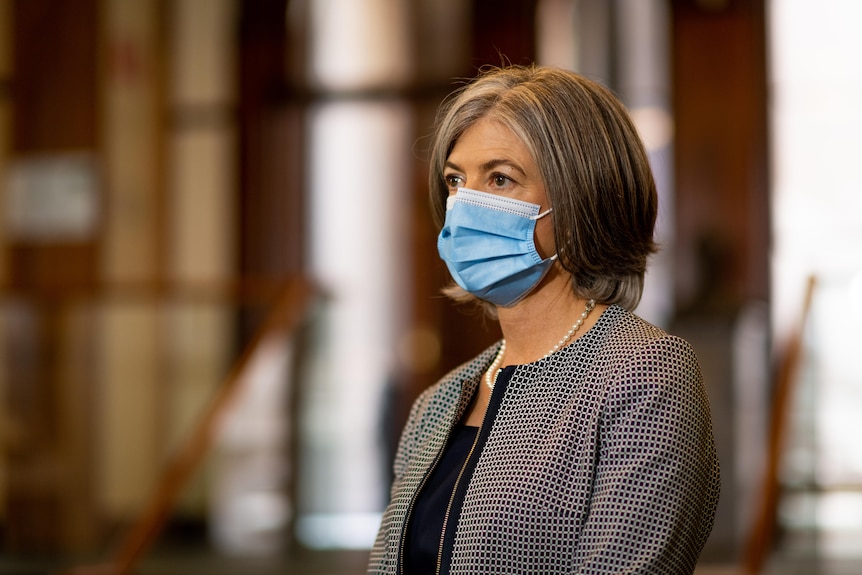 Tough decision on Black Lives Matter protests
One decision where South Australia took a different route than other states concerned Black Lives Matter protests and marches in June 2020, following the death of George Floyd at the hands of police in the US .
"Some people criticized my decision to allow the protest when the rest of South Australians were told to stay away," Mr Stevens told ABC Radio Adelaide.
"We couldn't make hospitality work, gatherings were banned.
"But we called to allow this protest and it turned out to be, in my opinion, the right decision because we saw a safe and respectful protest where in other places we saw violence and protests. clashes between demonstrators and police, demonstrators protest against police brutality.
"I think the worst outcome would have been violent activity in South Australia where police had to tackle protesters, and that would have been terrible for South Australia. And I'm glad that didn't happen. product."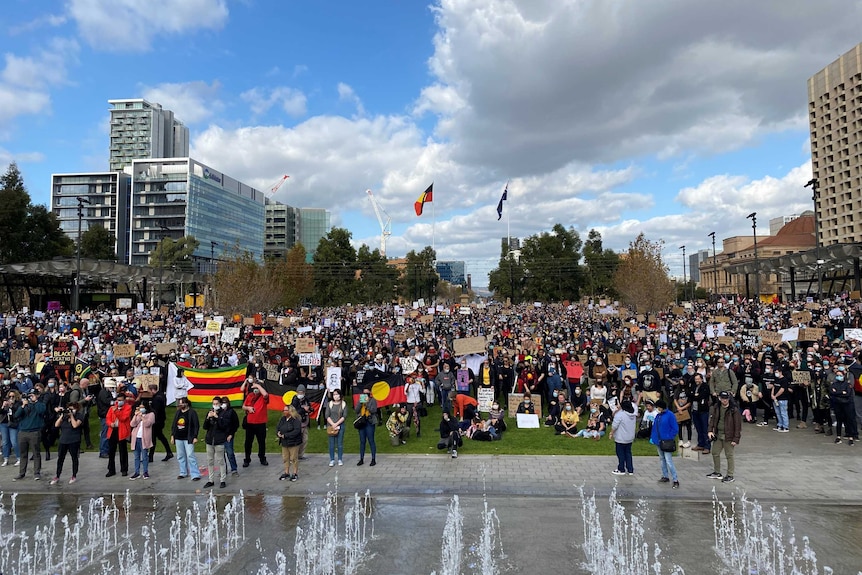 Now focus on recruiting more police
With his role in managing the pandemic now significantly reduced, Mr Stevens said he was looking forward to once again focusing on changes in South Australia's police force, which was struggling to find new recruits.
"We are still struggling at SAPOL because we still have over 100 people a day absent with COVID, and we are struggling to get people to apply for police jobs and join the academy," he said. -he declares.
Mr Stevens said there was no single cause for the recruitment failure, but speculated that officers acting as security guards and carrying out border checks during the pandemic could have be an obstacle.
"It's not a unique issue for South Australia. I've been talking to my counterparts across Australia and they're all struggling to recruit at the moment," he said.
SA Health today reported 3,975 new cases of COVID-19, as well as one death, of a man in his 60s.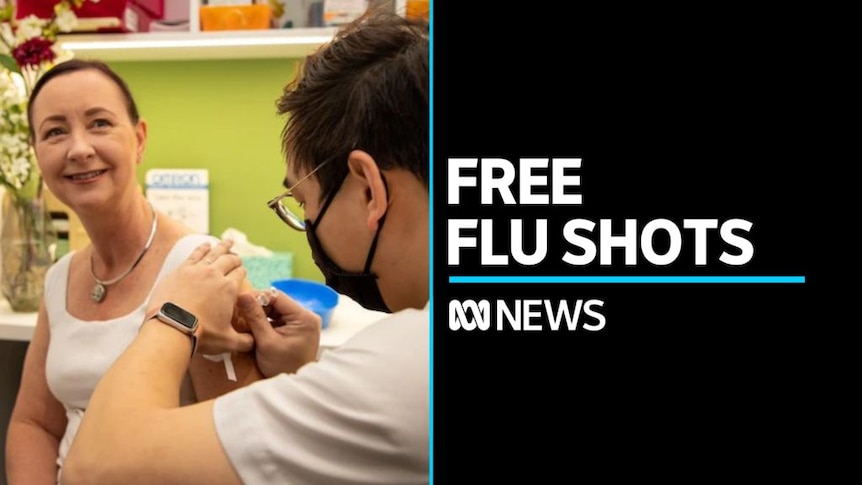 Loading the form…