Dramatic CCTV footage of the kidnapping of a
western Sydney
man who was released last night after more than 48 hours.
Mr Elomar presented himself to Bankstown Hospital last night with a black eye and broken ribs.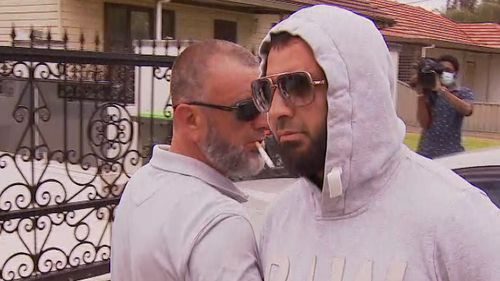 New CCTV footage obtained by 9News shows a group of men arriving at Mr Elomar's home Sunday evening in a stolen Mercedes SUV.
The men, one of whom was brandishing a gun, are seen assaulting Mr Elomar before dragging him into the car.
Just before 1:30 a.m. on Monday, a luxury SUV, believed to have been used in the kidnapping, was set ablaze in a parking lot on Lawford Street in Greenacre.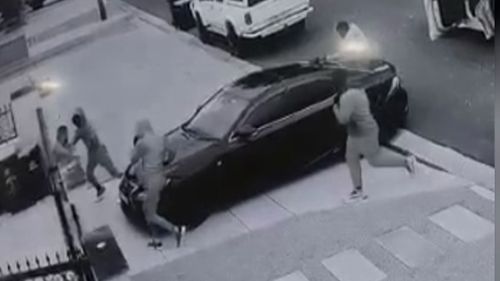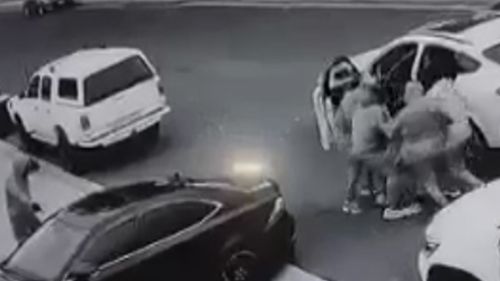 Police are investigating several theories as to why Mr. Elomar was kidnapped, including whether he was wrongfully targeted by the Comancheros for a significant cocaine heist.
The agents are also investigating whether a $3 million ransom was paid for his release.
Mr. Elomar has returned to his home in Condell Park this morning, where he is surrounded by his family.
A number of family members visited his home today, including Ahmed Elomar, who was imprisoned over the 2012 Hyde Park riots.
Mr Elomar's lawyer Fadi Abbas said today that he is "doing a good job".
He also did not comment on ransom rumors.
"We don't know anything about that and I can't comment on that," Mr Abbas said.