Jhe Tree of Trees, an object to be erected in front of Buckingham Palace for the Queen's Jubilee, is, according to the studio of its designer, Thomas Heatherwick, a "sculpture" which "seeks to highlight the importance of trees and nature at the heart of this historical stage". Here I will go through the abuse of metaphors (do the milestones have hearts?) but not of trees, this being another case of the mania of certain creators to pick them up, to move them and put them where they don't want to be.
This 21-meter high steel structure will carry 350 small trees, planted in aluminum pots, which will be distributed throughout the country after the jubilee. It's roughly shaped like a tree, but this clumsy angular construct doesn't look much like an actual living organism. It's a tree emoji made with structural engineering. There are strong vibrations from the Marble Arch Mound, the disastrous artificial hill erected last year. Here, as there, a cartoon version of nature is placed in a ceremonial London space by people who don't seem to have given much thought to what makes trees beautiful.
These studio words also take liberties with the idea of ​​art. They call the Tree of Trees a "sculpture". Boris Johnson may have once compared Heatherwick to Michelangelo, but David hasn't.
Trump takes the glitch
In other Plant Kingdom news, it emerged that Donald Trump was so afraid of being hurt by fruit that he urged his security to attack protesters. "You can get killed with these things," he said in a New York court deposition. "Tomatoes are bad, by the way. But it's very dangerous… pineapples, tomatoes, bananas, stuff like that, yeah, it's dangerous stuff.
It's hard not to draw a comparison to Volodymyr Zelenskiy, the man Trump once tried to bully into fabricating political slander. Ukrainian leader braves commandos and bombs in Kyiv; the former US president cowers in front of the tomatoes.
Memorial Misstep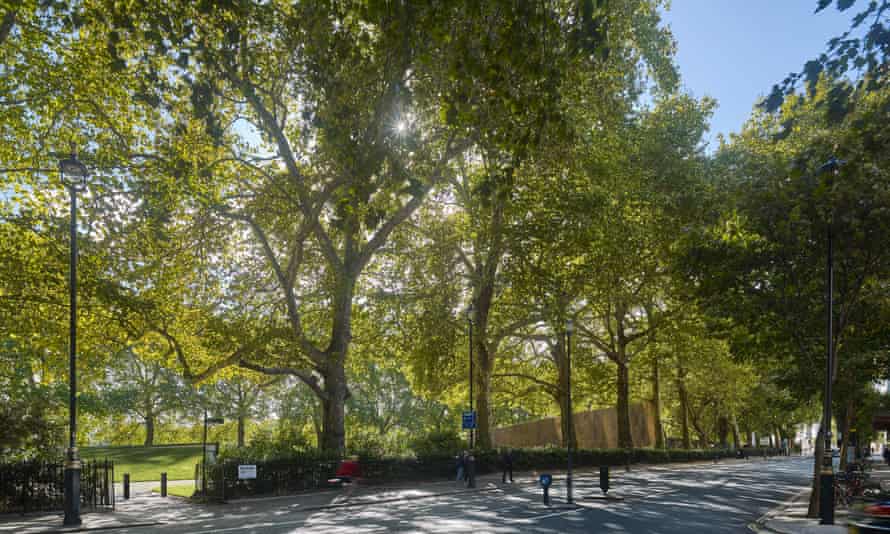 Last month the High Court overturned the government's decision to grant planning permission for the proposed Holocaust Memorial and Learning Center in the UK. His problem was the location of Victoria Tower Gardens, a small Grade II listed park next to Parliament. The court ruled that the proposal breached a 1900 law that required gardens to be preserved as open spaces. As has been clear since David Cameron announced the plan more than six years ago, the scale of the proposal would be devastating for a vulnerable small garden. The biggest problem is not the memorial itself, but the decision to accompany it with a center of learning, which requires the construction of a large enclosed building.
It is heartbreaking that there has been such a waste of energy, resources and goodwill, through lengthy planning processes and public inquiry, to reach what should always have been an obvious conclusion.
But now there is the possibility of creating something worthy of the disaster the memorial is meant to remember. The center of learning could be located elsewhere, most obviously at the Imperial War Museum, which already has outstanding galleries devoted to the Holocaust. One can imagine that a memorial, if it consists of a landscape or one or more objects rather than a building, could still be built in the gardens without contravening the law of 1900.
On Friday it was announced that the government had appealed the High Court's decision, which is a shame. Rather, she should take advantage of her verdict to apply the intelligence and sensitivity she should have shown at the start.