The families of four men murdered by Grindr killer Stephen Port after basic police failures say officers have blood on their hands and need to 'fix things'.
Anthony Walgate, 23, Gabriel Kovari, 22, Daniel Whitworth, 21 and Jack Taylor, 25, were killed in Barking, east London, between June 2014 and September 2015.
Their deaths were only considered suspicious after the death of the fourth victim – although two of the bodies were found in the exact same location, three weeks apart.
Now police watchdog the Independent Office for Police Conduct (IOPC) has announced it will reopen an investigation into the Metropolitan Police's handling of the case.
Jack Taylor's sisters have told Sky News the wait for justice is agonizing.
"It makes you angrier over time," Donna Taylor said.
"If the IOPC Fund had done what was expected of them the first time around, we wouldn't have to be here again."
"We feel like the police let us down, they let Jack down, they let the other boys down."
Police believed Mr Taylor died of a drug overdose and treated his death as "not suspicious".
But two other men were discovered in the same cemetery where Jack's body was found.
Port, dubbed the "Grindr Killer" after spotting his victims on the gay dating app, he is currently serving a life sentence.
But the families believe the police should take responsibility for the lapses.
"It's time for the police to be held accountable"
A statement released by the families' attorney, Neil Hudgell of Hudgell Solicitors, said: "Investigations identified fundamental flaws and fundamental errors in the investigation into Anthony's death which meant Port was free to keep killing Gabriel, Daniel and Jack.
"Port has been jailed for life, but the police also have blood on their hands.
"It's time they were held accountable."
Jack's sister Jenny told Sky News: "Seven years later we shouldn't be fighting anymore.
"We should still have Jack here, but we don't, so we have to do everything we can to get justice."
The Metropolitan Police said they would offer their full support to the IOPC Fund's re-investigation.
Acting Deputy Commissioner Helen Ball said: "The deaths of these four young men are a tragedy and we are deeply sorry that our police response has failed. Again, my sincere apologies and those of the Met.
"Since the deaths of Anthony, Gabriel, Daniel and Jack, we have worked hard to ensure that the service we provide is better while understanding that we have more to do.
"Learnings and recommendations from the Independent Office for Police Conduct, Her Majesty's Coroner and our Independent LGBT+ Advisory Group of community members have enabled us to make a range of improvements."
"Excuses are not enough"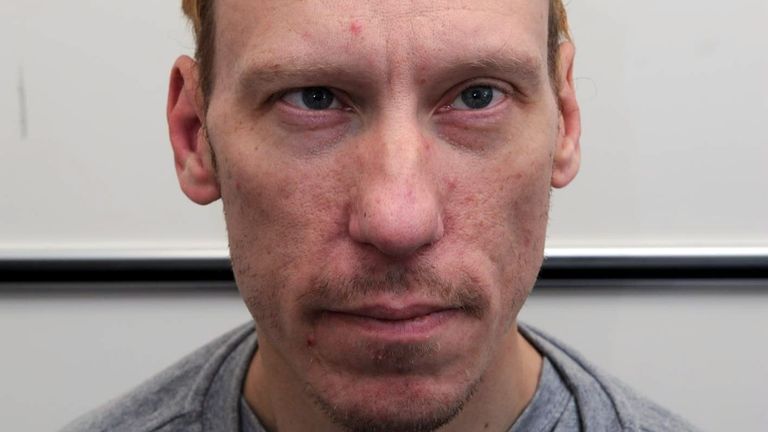 But Jenny Taylor says apologies aren't enough.
"We don't have Jack anymore and nothing will ever change that. We're going to be devastated for the rest of our lives. Mom and Dad are always going to be distraught. So apologies aren't enough," she said.
"All we have left with him is to stand in front of a headstone and lay flowers."
Donna added: "Jack was really nice and funny. He cared about everyone, he was the life and soul of everything.
"He was our little brother but he was like our big brother because he took care of us."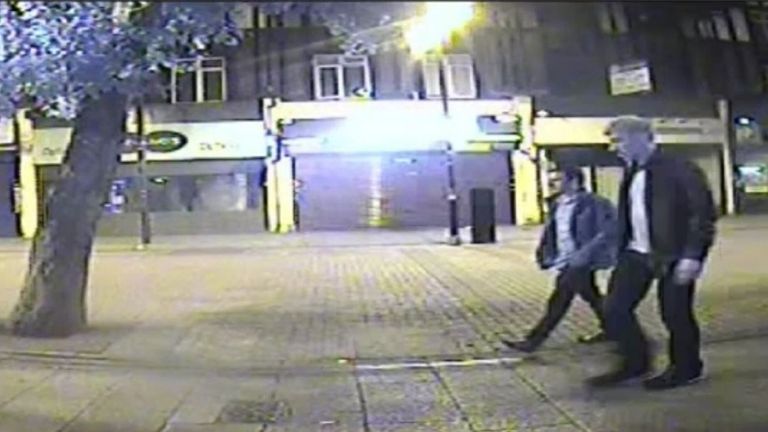 "The police officers who could and should have saved Jack and the other boys should not be in the position they are in because they work for a police force that is supposed to protect the public. How can they protect the public when he Clearly their mindset was that they didn't care enough, they weren't doing basic policing."
Read more:
Senior police officer apologizes to families of victims for missed opportunity to arrest Stephen Port
MPs call for 'institutional homophobia' investigation at Met Police following Port case
Both sisters said their confidence in the police had diminished.
"To learn from it, they have to set an example for people to move forward. So an apology without that means nothing," Donna said.
"Nobody tried to make a difference, nobody said it was wrong, that it shouldn't have happened. And it needs to be fixed.
"No, that doesn't mean we're going to get Jack back, but make it up, get up and take it."