Shocking video has emerged from a
sydney
train nearly striking a commuter who had fallen onto the tracks.
A 57-year-old man tumbled off the platform at Redfern Station last week and two fellow commuters jumped onto the tracks to help him.
In the clip, the person filming zooms to a display screen showing the time the train is due to arrive: a mere two minutes.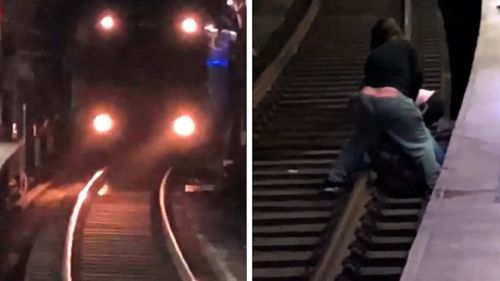 The two women trying to pull the man to safety have now also put themselves in the line of danger.
Train staff can also be seen frantically running to alert the train driver to stop.
As the train rounds the bend into the station, a guard desperately waves red flags at the driver while a chorus of screams can be heard from the commuters at the platform.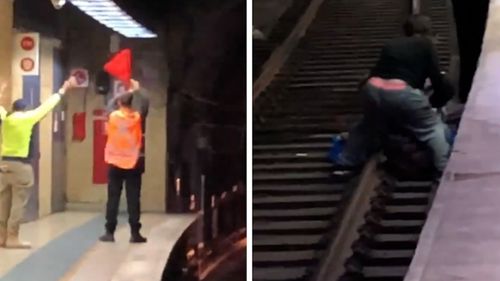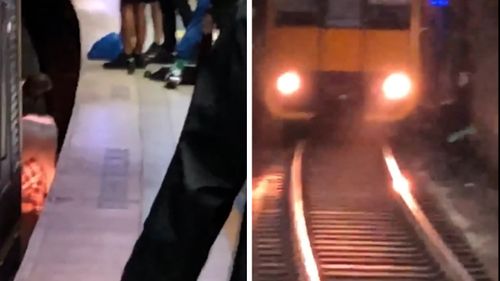 In a nail-biting moment, the train's brakes screech and the front carriage stops just meters from the group on the tracks.
The 57-year-old man was taken to Royal Prince Alfred Hospital with injuries to his head and wrist.
Police are now considering bravery awards for those who helped.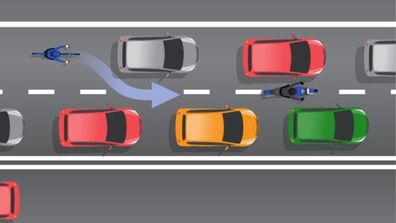 Can a cyclist follow a motorbike when filtering?