The number of cases of severe unexplained hepatitis in children continues to rise as doctors around the world work to identify a cause.
On Thursday, the World Health Organization said around 170 cases had been reported so far in 16 countries, compared to 74 cases in the UK two weeks ago.
Ten percent of those cases were so severe that the children required liver transplants. One child has died, according to the WHO, although it is not known where or when this death occurred.
In the United States, the Wisconsin Department of Health Services said on Wednesday it was investigating the death of a child, as well as suspected cases in three other children. In addition to the possible death, one of these children needed a liver transplant.
Cases have also been identified in other states, including three in Illinois and two in North Carolina, according to those states' health departments, and nine cases in Alabama.
The Centers for Disease Control and Prevention has only confirmed cases in Alabama so far, the agency said in a statement to NBC News on Thursday.
But experts say there are likely others, and the WHO has called on health authorities around the world to report and investigate any unexplained cases of hepatitis in otherwise healthy children. Patients ranged in age from 1 month to 16 years, but the most severe cases tended to be in children 10 years and younger.
Last week, the CDC issued a similar alert: a health advisory calling on doctors to be on the lookout for unusual and severe hepatitis in children.
People usually associate hepatitis with hepatitis viruses, such as hepatitis type A, B, or C. But hepatitis simply refers to inflammation of the liver in general and can have hundreds of causes: from other viruses, drugs, toxins and even contaminated food.
But no single cause has been identified that would link all of these cases, Richard Pebody, head of the WHO/Europe high-risk pathogens team, said in an online question-and-answer session on Thursday.
"These are kids who were previously fit and healthy," he said. "This is an unusual phenomenon that we are observing, and that is why we are alerting parents and public health authorities." Historically, hepatitis that leads to liver failure has been limited to children with underlying health conditions.
This does not mean that healthy children never developed unexplained severe hepatitis or never needed a liver transplant. Last year, 501 children in the United States underwent liver transplants, according to the United Network for Organ Sharing. The majority were under 6 years old.
What is striking about these new cases of hepatitis is that they all occurred over a relatively short period of time and the cause is unclear.
Dr. Markus Buchfellner, a pediatric infectious disease researcher at the University of Alabama at Birmingham, first noticed the unusual pattern of unexplained hepatitis in that state last October.
The first patient had abdominal pain, jaundice, and elevated liver enzymes that signaled hepatitis.
"Then we had a second, then a third, then a fourth," Buchfellner said. "That's when we realized – maybe there's something here."
Ultimately, nine young patients ages 6 and under in Alabama were identified. Two needed a liver transplant.
"Go to the hospital"
It was in early July 2021 when Stefanie Cunha, of Gilbert, Arizona, noticed her daughter, Quinn, was not acting as usual, an otherwise healthy 3-year-old herself.
Quinn was too tired and she had lost her appetite. "Then I noticed that the white part of his eyes was turning yellow, and I thought to myself, something is wrong," Cunha said.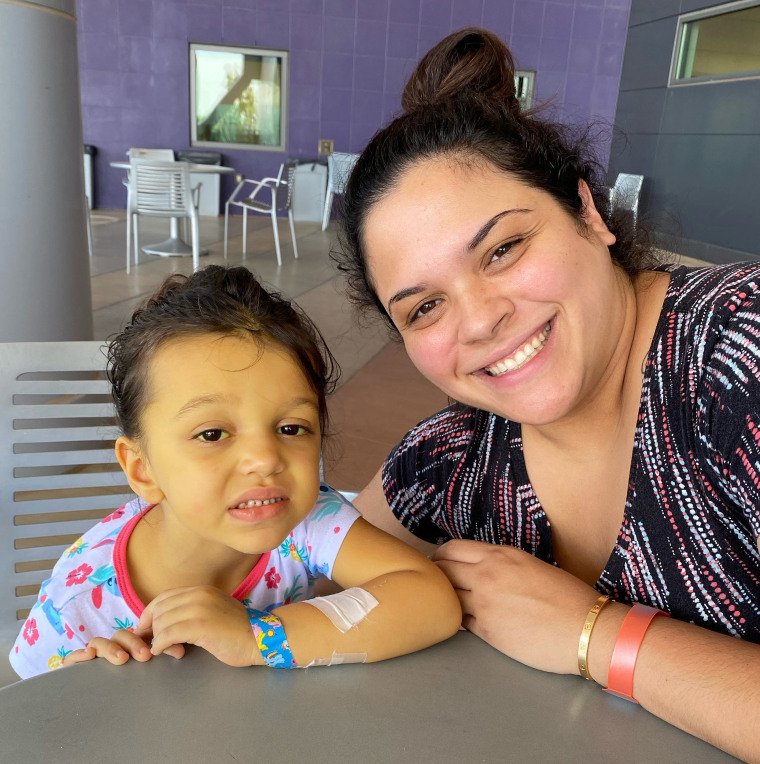 She took Quinn to her pediatrician, who did a blood test. Within hours, Cunha said the doctor called her and told her to stay calm and be prepared for what she was about to learn.
"Her liver number is not good and she is close to liver failure. I need you to go to the hospital," Cunha recalled as the doctor said.
Quinn had hepatitis. Her liver function deteriorated so rapidly that she needed a transplant within weeks of her hospitalization.
But despite extensive testing, doctors never determined the cause of his illness.
"We don't know why she had liver failure," said Quinn's physician, Dr. Sheetal Wadera, medical director of liver transplantation at Phoenix Children's. Quinn had tested negative for Covid-19 and other viruses.
While Wadera has treated hepatitis in children for more than a decade, she told NBC News that she started seeing an uptick in unexplained cases starting earlier this year. (No cases have been officially reported by the Arizona Department of Health Services, however.)
Globally, doctors started noticing these unusual cases last fall. Quinn's case happened last summer, but Wadera said she and other investigators are currently analyzing cases like Quinn's to look for possible links to the new cases.
Global ratings sharing will be helpful moving forward, Wadera said. "In medicine, it's really helpful when you discover patterns and are able to make unifying diagnoses."
Clues to a cause
Despite the pandemic, no link has been established between hepatitis cases worldwide and Covid-19 or its vaccine, officials said.
Some of the children with hepatitis were also diagnosed with Covid at the time of their illness, Pebody said, but not all. "It really needs further investigation," he said.
Moreover, the majority of these children have not received any Covid vaccine. "They're not in the age group that in most countries is recommended for vaccination," Pebody said. In the United States, for example, the cases in which the ages are known involved children aged 6 and under. Only children aged 5 and over are eligible for the Covid vaccine.
However, a virus is beginning to emerge as a potential culprit: adenovirus type 41. It can cause respiratory and gastrointestinal symptoms and, although unusual, has been known to cause severe hepatitis in children whose immune system is weakened, according to the CDC.
Adenoviruses, in general, are usually linked to cold symptoms and do not often cause serious illness.
Five of the nine otherwise healthy children who developed hepatitis in Alabama tested positive for adenovirus 41. The other four children also tested positive for adenovirus, but doctors were unable to determine the specific type.
Pebody said health officials in the UK have noted an increase in adenovirus cases in general. "We don't fully understand it, but it really is an active line of inquiry," he said.
Symptoms to look for
Doctors across the United States are also joining the search for answers.
"Those of us who are pediatric liver doctors across the country have been discussing ways to collect this information so we can all better understand what's going on," said Dr. Amy Feldman, Medical Director of Transplantation. pediatric liver disease at Children's Hospital Colorado.
"We are now adding adenovirus to the multitude of labs we get to assess a child who might have severe hepatitis," she said.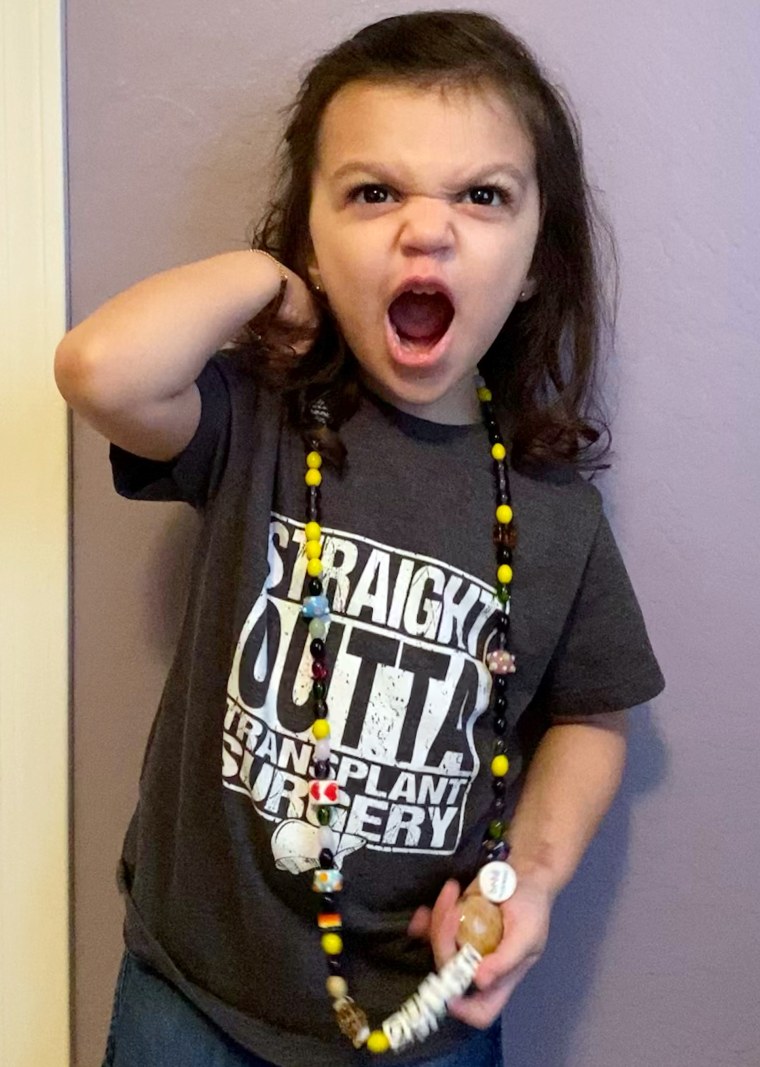 Almost a year after her transplant, Quinn is doing well.
"She sailed with minimal fuss," Wadera said. "We expect her to do all the great things a kid her age would do."
Parents know their children best, Wadera said, and while these unexplained cases of liver inflammation are rare, it's important to be aware of how children act.
Vomiting, nausea, diarrhea, and abdominal pain can all be symptoms of liver inflammation. Jaundice, as in Quinn's case, is also a telltale sign.
"Just watch your child. If you have any concerns, take them to your pediatrician, local doctor, or the emergency room," Wadera said.
To follow BNC HEALTH on Twitter & Facebook.