Both leaders are heading towards the finish line of a six-week campaign, but the Prime Minister's promise to stop being a bulldozer might have come loose on Wednesday night when he took part in junior football training in north-west Tasmania.
Key points:
Scott Morrison was in Tasmania to pledge to improve team facilities if the Coalition is re-elected
But he hit a child during football practice
Mr Morrison is not the only political leader to have had a mishap on the sports pitch
At Devonport in the marginal seat of Braddon, Scott Morrison proved he remains a formidable force on the football pitch when he made an appearance to promise to improve the team's facilities if the Coalition were re-elected.
An unsuspecting toddler found himself in the Prime Minister's way when the 54-year-old thought he had a chance to steal the ball from the young members of the Devonport Strikers Under-8 squad.
Instead, the ball was intercepted by Braddon MP Gavin Pearce, Mr Morrison fell on the kid and the tackle cleared the way for a young Striker to score.
The Prime Minister expressed concern for his opponent following the incident on the pitch.
"Where's Luke?" I hope he's not in the hospital! said Mr. Morrison.
"I look forward to returning on another occasion.
"I think when that grandstand comes down, I hear it might take a bit of a bulldozer to bring it down, so maybe I could help with that," he joked.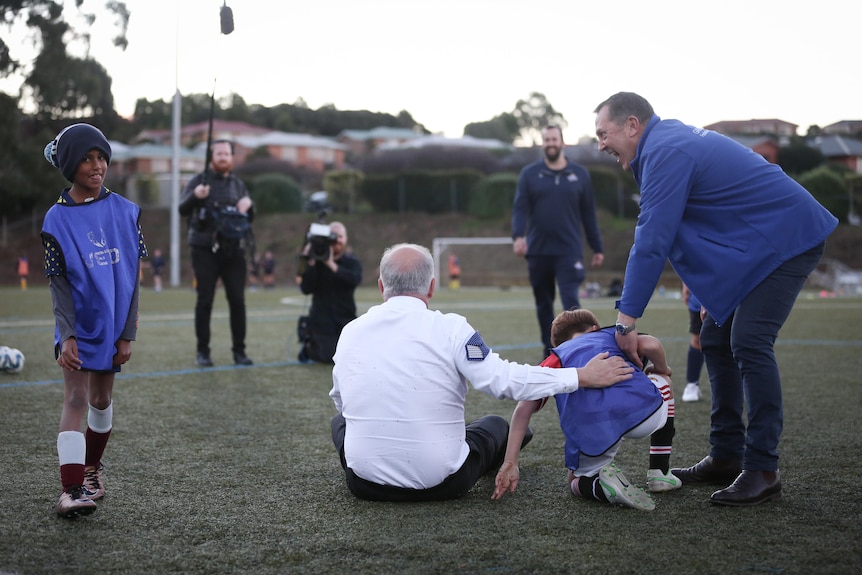 Luca's club, the Devonport Strikers, said he was fine after the break-in.
"We believe Luca showed a lot of determination and effort to prevent the PM from scoring at all costs," the club said on Facebook.
"The latest star of the election is doing well and looking forward to being the star of the show at school tomorrow."
Mr Morrison is far from the only leader to have found himself in a political misadventure on the sports field.
Sports traps
Mr Morrison's collision was reminiscent of then London Mayor Boris Johnson who knocked down a 10-year-old boy during a touch rugby match in Tokyo.
Mr Johnson had his eyes glued to the try line as he raced across the mini-turf pitch, knocking down young Toki Sekiguchi along the way.
The boy was uninjured and was soon operational again.
Loading
In 1984 Prime Minister Bob Hawke was hit in the eye by a cricket ball during a social match in Canberra. He was taken to hospital after his right eye was cut off when the bullet shattered the glass of his glasses.
And John Howard launched one straight into the field during a visit to Pakistan in 2005.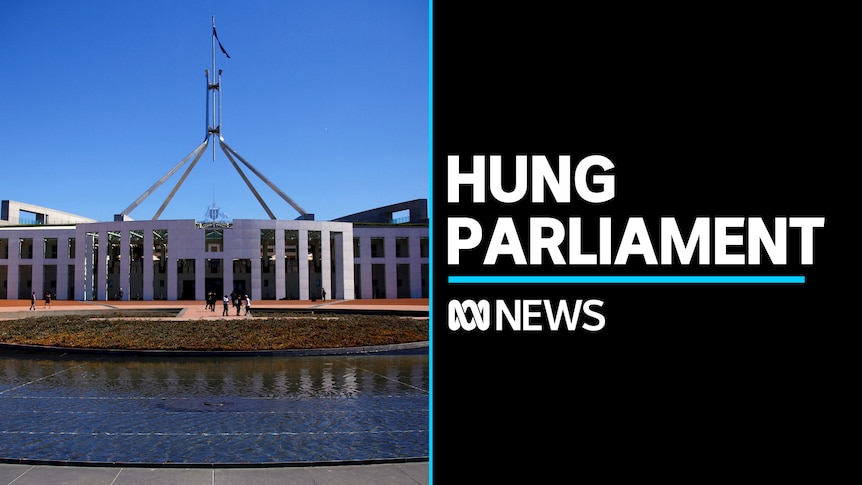 Loading the form…
Post , update