NORTH CHARLESTON — Basketball is more than a hobby for Nolan Johnson.
Johnson, a 12-year-old student at the Military Magnet Academy, was diagnosed with ADHD at an early age and had behavioral issues in school. His parents encouraged him to play sports, which became healthy outlets for self-expression.
"Basketball is his medicine," said his mother, Tyra Johnson.
Understanding that basketball can be a mental health management tool, a new summer sports league for young people is using the sport as a platform to discuss the importance of mental well-being while equipping young people with tools to deal with real-life problems.
Tre McClean, a former West Ashley high school basketball star who turned semi-pro, founded the league with friends and former Charleston-area high school sports stars Travis Smith and Delonza Simmons. The goal was to create a program that would provide a support system for young athletes who might not have the necessary structure at home, McClean said.
Often, student-athletes are encouraged to perform well on the field, while excellence in the classroom is given less emphasis, McClean said. This, in turn, can lead young athletes to pin all their hopes and dreams on professional football, he said. The reality is that most young players will not become pros. In addition to many education lessons, the program teaches its young athletes to have back-up plans, McClean said.
The 20/20 League is now in its second year. The 12-week basketball program takes place at the North Charleston Athletic Center and features weekly games from April through June, culminating in a championship game. For a modest registration fee of $25 at the non-profit organization, young people can develop their skills.
Young players also have the chance to meet professional athletes. NBA Milwaukee Bucks star Khris Middleton and Aaron Nesmith of the Boston Celtics, both former Porter-Gaud High basketball stars, visited the young hoops to share the journeys of rising from the Lowcountry sports to the pros.
This underscores the camp's most important feature: it helps hone players' basketball skills while preparing them for their future.
Each day of camp, over 100 youth begin with a 30-minute discussion that focuses on school, such as the importance of maintaining a good GPA and how to prepare for college. Young people also learn to value other intangibles when it comes to basketball, such as maintaining a positive attitude during tough times in games.
The camp is also trying to get rid of negative mental health stigmas. McClean shared with players his own high school experiences. As a student, McClean said he thought he would be considered 'mentally weak' if he visited his guidance counselors for help navigating life as a student-athlete. . McClean encourages students to consult their counselors when they need someone to talk to.
"You don't have to go through this on your own," McClean said.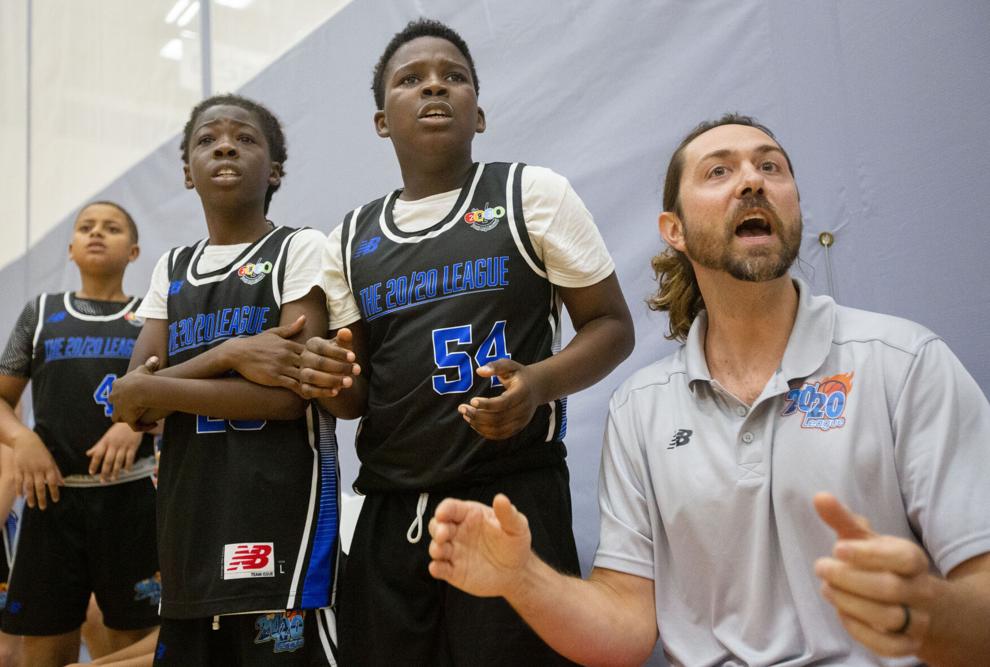 The 20/20 League is a family affair. One Thursday afternoon, McClean's mother greets guests at the door. The pro player's 5-year-old daughter runs along the sideline as the sound of bouncing balls, squeaky shoes and cheers from the small crowd fills the North Charleston gymnasium.
McClean thinks the family nature of the camp sets it apart from other summer basketball programs.
"We are all invested in these children," he said.
Coach Alex Simmons, head boys basketball coach at Military Magnet, is one of the 20/20 League coaches. Conversations about the importance of education are often lacking in local high school sports locker rooms, Simmons said.
"A lot of places, those conversations don't happen," Simmons said. "But it's much more important than being a basketball player."
For many players, basketball is also a way to deal with frustrations at home, Simmons said. It is typical for students who make mistakes during a game, such as turning over a ball, to put themselves down. But sometimes extreme displays of frustration expressed on the field can be indications of trouble at home, Simmons said.
It's important for coaches to talk with players to get a better sense of what students might face personally, Simmons said.
"We know kids go through a lot of things like everyone else," Simmons said.
Student-athletes preparing for varsity ball can especially feel the pressure to excel.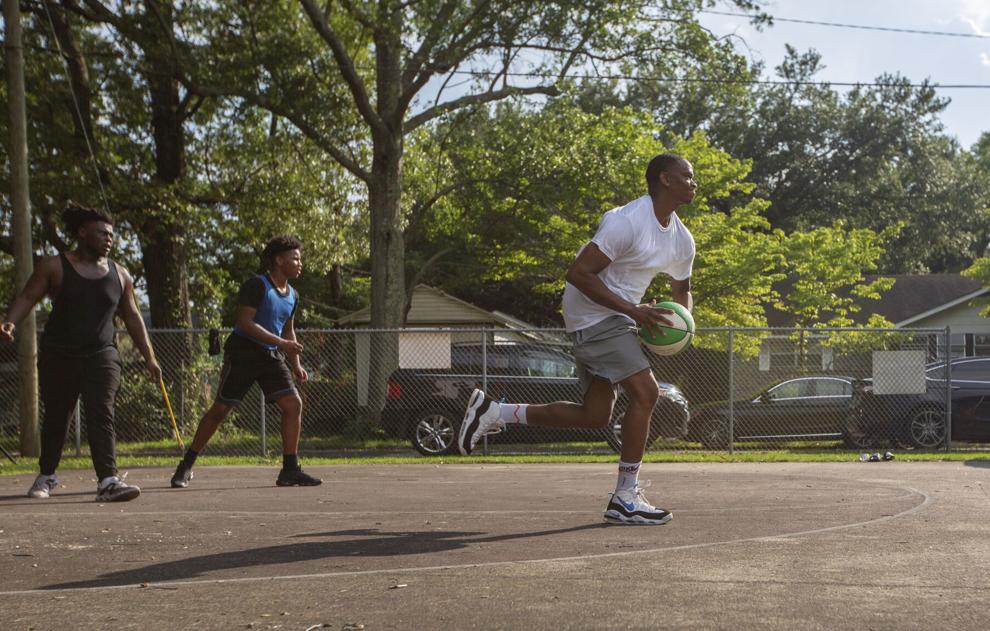 McClean especially sympathizes with star high school players trying to get drafted into a big school. Being overlooked by colleges can lead to deep discouragement, which can also be exacerbated by comparisons to oneself, McClean said.
Stress is often a part of life for young athletes, as many struggle to balance lessons, sports practices and social life, McClean said.
The important lesson for young people to understand is that they are not alone, McClean said. And, like in sports, athletes will face times in their lives when they just have to move on.
"There will be times when you have to persevere and persevere," he said.